WHERE NOTHING IS RANDOM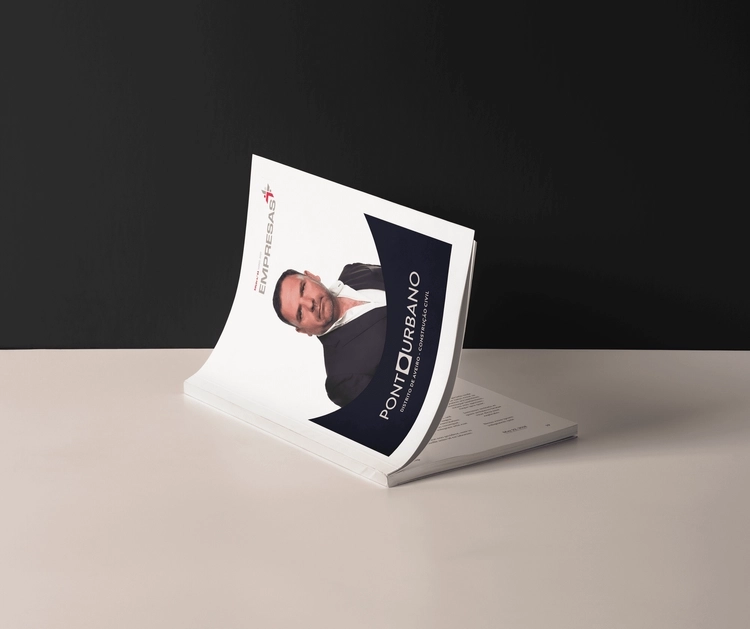 Ponto Urbano, located in Aveiro, is a company dedicated to the construction, development and rehabilitation of high quality developments in prime locations. With a focus on creating, innovating and reaching further in the application of avant-garde and sustainable solutions, at Ponto Urbano nothing is left to chance and every detail makes the difference.
Created by Paulo Martins in May 2016, Ponto Urbano today works with a team composed of 14 highly qualified professionals and has reached a sales volume, in 2019, of over 11 million euros. "I am very proud of this project that has real estate development in its matrix, even though we are also dedicated to civil construction and public works. At Ponto Urbano we think about the location, the architecture, the construction and, consequently, the sale, and at all stages we leave nothing to chance. We take extreme care in all aspects, beginning with the construction of the work team, the most important asset in any sector of activity. Thus, our team is highly qualified and available to help our clients satisfy all their needs. I am also proud of giving opportunities and trusting the youngest, most recent graduates, who grow personally and professionally with us. This audacity, boldness and will to win makes all the difference and, for example, we managed to sell, in just three weeks, a complete project in Praia da Barra", explains Paulo Martins.
Clear bet on quality
Ponto Urbano bets unequivocally on the quality of all its constructions, "since we consider that it makes all the difference. Thus, we do not give up the maximum quality in all types of thermal and acoustic insulation. I even believe that we set the standard for many other companies, since we are at the forefront in this area. In addition, we carry out a careful selection of all exterior components that we use, all so that maintenance can be carried out in a simple way and without major costs, resulting in a good and unconstrained aging", assures the businessman, who adds: "Whenever they enter our houses, people are surprised by our quality and recognise that, in Portugal, we are really different and that our quality is incomparable and a reference anywhere in the world. To give just one example, in our homes it is impossible for a neighbour to hear any noise coming from the flat next door, above or below. Our homes function as true isolated islands. Even the pipes we use are soundproofed, as are the flushing toilets, where we use cork. Our clients can have a party for their children with dozens of children and the neighbours will not be disturbed. For us, this is the only way housing makes sense". Looking at the market, the businessman reveals that, despite many people being reluctant about the future of civil construction in our country, he is not worried, and explains why. "I don't like the state of the market at the moment, as it encourages speculation and invites the entry of false developers, who don't have the quality or knowledge to be so. Of course, every Portuguese person almost has a builder inside them, which means we have some understanding of how this sector works. The point is that traditional construction is no longer comfortable, which is why we stand out for our difference. We build houses that we would be proud to live in. Ponto Urbano is geared towards providing solutions for a medium-high and high-end market sector. "The problem is always with the middle class, since in times of crisis, despite wanting to invest, the bank does not give them access to credit. This type of issue does not arise in the market in which we are positioned", he adds.
Lack of manpower
Paulo Martins argues that it would be beneficial if the sector slowed down because, in this way, "there would be more labour available for work, something that does not happen nowadays, where there is no qualified labour and its cost is overvalued, which also penalises companies. Furthermore, new players are entering the market because they believe this upward curve will continue. They are in for an unpleasant surprise. They are buying land at highly inflated prices. On top of this, the construction prices they think they will be able to charge are also unrealistic. Their lack of experience doesn't allow them to understand that, in order to build with our quality, they will have to invest money that they don't have. When they realise their mistake, either they will leave the building work without any profit and put their maintenance at risk, harming all those who are going to buy houses, or else they will have to save money in construction and put quality at risk. The problem is that precisely the same mistakes are being made as in the past and nobody is taking any action". With regard to the future, the businessman reveals that Ponto Urbano wants to consolidate its position in the market, even though he is aware that the exponential growth that has been recorded carries some risks. "The work team rests less and the work is more stressful. Despite this, we already have works in the pipeline for the next two years. More than the profit we make on each construction, the most important thing is the opinion the market has of our work, the works we leave for the future and the full satisfaction of our clients. We always want to be proud of our work and of the added value we bring to the localities where our houses are built", concludes Paulo Martins.
Rigor no projeto
Qualidade na obra
ÚLTIMAS NOTÍCIAS