TIPS TO IMPROVE YOUR QUALITY OF LIFE AT HOME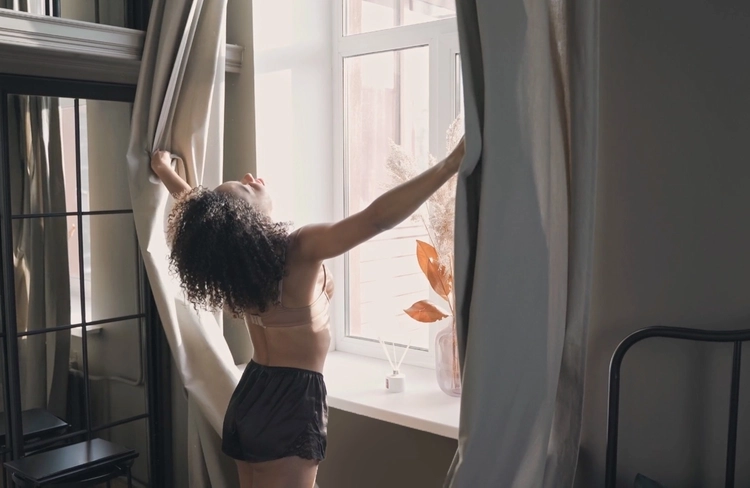 The home is our temple, a space designed to provide comfort and tranquillity. Quality of life has a direct connection with lifestyle, with needs and with what each individual prioritises as relevant at the moment.
According to several studies, the environment factor has a determining and robust influence on individual harmony, but above all on family harmony. Creating a relaxing environment not only brings physical benefits, but also psychological ones, as it reduces stress and increases good mood.
In this way, we leave you some tips on how to take advantage of your home, in a more optimised way, in order to consequently improve your quality of life.
Location
The location of your home significantly affects your quality of life and your needs. If you prefer tranquillity and contact with nature, it is important to choose a location away from the bustle of large urban centres. If, on the other hand, a city lifestyle with a privileged location is more appealing, then opt for large urban centres.
Don't be afraid to take a risk, if the location can elevate your quality of life more then take the risk.
Lighting
Natural lighting contributes greatly to a pleasant and serene environment. For greyer days and winter nights, investing in artificial lighting is essential, as it makes all the difference in the spaces and improves the quality of life.
Thermal and acoustic insulation
When we talk about thermal and acoustic insulation, we are also talking about quality of life inside your home. Thermal insulation softens the temperature, regardless of the temperature outside.
The need for acoustic insulation can be directly proportional to housing centralisation in urban areas.
Technology
Technology is an ally of comfort and also of tranquillity. Security systems are a valuable ally, in order to provide safer and more relaxing moments.
Home automation systems, or "smart houses", are increasingly used. The connectivity is increasingly relevant, since we are always connected by our electronic devices, why not combine the connectivity to the properties, in order to connect them and facilitate the day to day?
Wide network of services
The proximity to schools, hospitals, supermarkets, pharmacies and other essential services is a key factor in improving the quality of life.
Even if it is unnoticeable, avoiding long journeys to obtain essential services or products minimises exposure to stressful situations, making day-to-day life easier.
Sustainability
Homes that promote sustainability and reduce the impact generated on the environment, help in the preservation of natural resources. The use of LED light bulbs, the use of solar energy as an alternative to the hydroelectric matrix, automated irrigation and the reuse of water are some steps which can be taken in order to significantly improve our quality of life, that of future generations and that of the planet.
Contact with Nature
Establishing a connection with nature improves the quality of life, whether through a garden, a green surrounding area or even small plants scattered around the house.
Having a space to observe and relax at the end of the day, where you can breathe the fresh air provided by plants, close to nature, away from worries and the fast pace of the city is essential for well-being.
Optimal use of space
Wider environments, with space for circulation, both for you and your family, can also contribute to the improvement of quality. An optimised and cosy space, thought out and designed in such a way as to provide a good functioning of your home and your daily routine, enhancing your well-being.
Nothing better than having a pleasant, organised space that contributes to our well-being, both psychological and physical. Functional developments designed with the comfort of its residents in mind are two of Ponto Urbano's criteria.
Rigor no projeto
Qualidade na obra
ÚLTIMAS NOTÍCIAS