THE ADVANTAGES OF BUYING A PROPERTY IN THE PLANT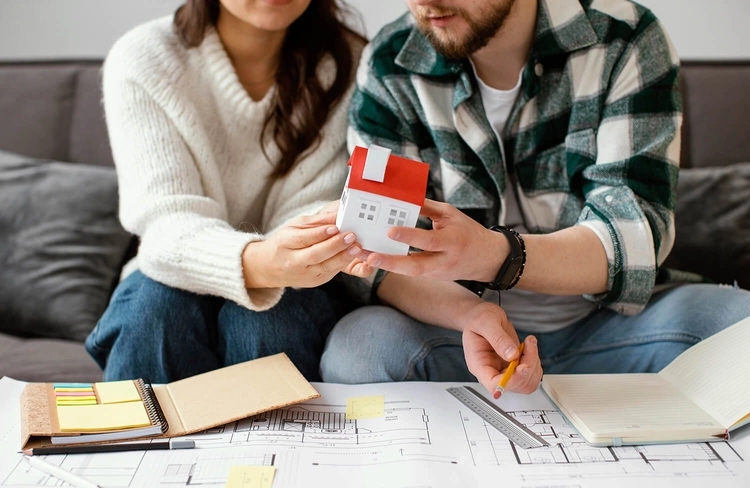 Buying property in the plant is an increasingly popular choice (among prospective residents). The trend is not at all recent but has gained more popularity in recent years with new-build and refurbishment residential projects. Buying real estate in the plant presents numerous advantages, as clients often guarantee a location considered privileged, with a level of personalization superior to a property already built, being able to choose finishes and adapt to personal taste.
Noteworthy are the residential projects that have recently come onto the market, which are geared towards Portuguese middle and upper-class families located in the heart of cities and their outskirts. This trend has started in these segments, which have been more active in the market in recent years, with clients investing more to move forward with this category of solution.
For many buyers, the most relevant factor when making a decision is the location, to which is added the estimated date of completion of the construction, typology and the characteristics of the product. However, there are several factors to consider, such as location, price/quality ratio and the team of professionals responsible for the project.
In this sense, Ponto Urbano presents you with several advantages to consider when choosing a property in plant:
Buying a property in the plant enables the buyer a reduction in price;
It allows a diluted payment of the value throughout the period from the date of purchase until the completion of construction and deed of the property;
Being among the first buyers offers a greater probability of choice among the offer;
Buying in the construction phase allows for some level of personalisation of the property with regard to its interior finishings;
Construction guarantee, by the contractor, for a minimum of 5 years;
Flexibility to allocate the budget to the most valued aspects of the house (for example, better materials for the kitchen and less investment in the office finishes);
Possibility of leaving bases already prepared so that, when one day later there is the need or financial capacity, to make improvements in the property;
Before taking the decision to buy a property in the plant, the client should seek as much information about the property as possible. In addition to considering in detail the financial and bureaucratic issues, the client should also take into account the existing infrastructure in the surrounding area, from schools to hospitals, because only in this way can you be sure you are making the best decision for your future.
Ponto Urbano, characterised by its proven standards of ethics, innovation and integrity, combines a network of professionals of excellence, offering more guarantees in the property market, both for those seeking larger properties and for those who want smaller properties for investment.
Excellent location, rigorous design and quality construction are the pillars of Ponto Urbano.
Rigor no projeto
Qualidade na obra
ÚLTIMAS NOTÍCIAS