GREEN VILLAS: A REFUGE IN THE MIDDLE OF NATURE JUST TEN MINUTES FROM AVEIRO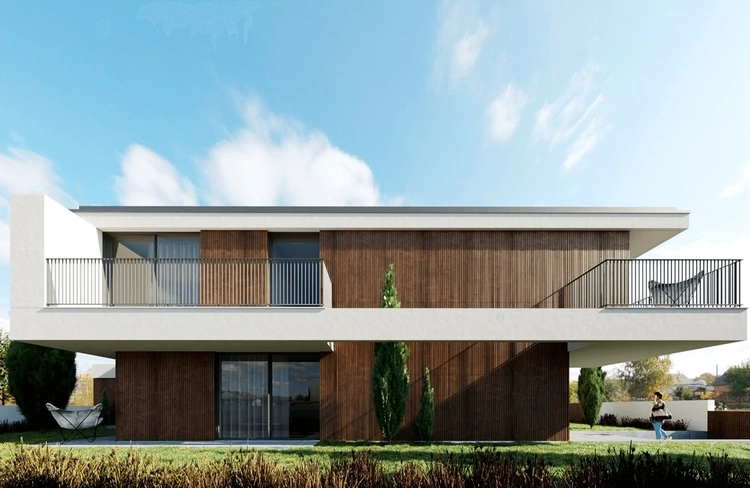 Green Villas is the name of the new project of villas with Ponto Urbano signature. Located in São Bernardo, Aveiro, the villas emerge in a quiet residential area, 10 minutes from the city centre. An appeal to tranquility and well-being that you have to know.
With straight lines and wide spaces, the houses combine the city lifestyle with the harmony and serenity needed for those who live the fast pace of the city. In the interior finishings, neutral tones are mixed with wooden details. The use of soft and natural tones such as white provides a calm and elegant atmosphere. The minimalist features are in total harmony with the surrounding environment. The cosy interior invites to comfort and well-being, besides enjoying the abundant natural light that comes through the large windows, allowing a unique symbiosis with the garden.
10 minutes away from the centre of Aveiro, the Green Villas project is in absolute harmony with the surrounding areas. The villas are in contact with the surrounding nature and, as far as proximity is concerned, there are services such as schools, the parish council and the tennis court, which enables a healthy lifestyle.
Quality projects
Buildings for life
LAST NEWS